We are the Pincin family and we would like to welcome you to our home. Here you can experience the true feeling of an authentic Istrian village, relax in the beautiful ambient of an old Istrian house, where the atmosphere and warmth of the hearth will greet you and stay with your throughout your stay. Here you can find a place to quietly enjoy the ecologically preserved environment. Reward yourself, your family and dear friends with a stay in an idyllic ambient, surrounded by beautiful nature.
Wine and olive oil
The proper position and variety of olive and a timely harvest play a crucial role in the production of pure extra virgin olive oil. Olives are hand picked and the further processing guarantees excellent oil quality. The creation of our wines begins in the vineyards on the surrounding hills that are worked with a great deal of effort and love. The wine varieties cultivated and nurtured here in our cellars are bottled with our own label, with quality worthy of our name. Ponuda vina: VINO MONTICELLO, Malvazia (Malmsey), Teran, Cabernet sauvignion, Muscat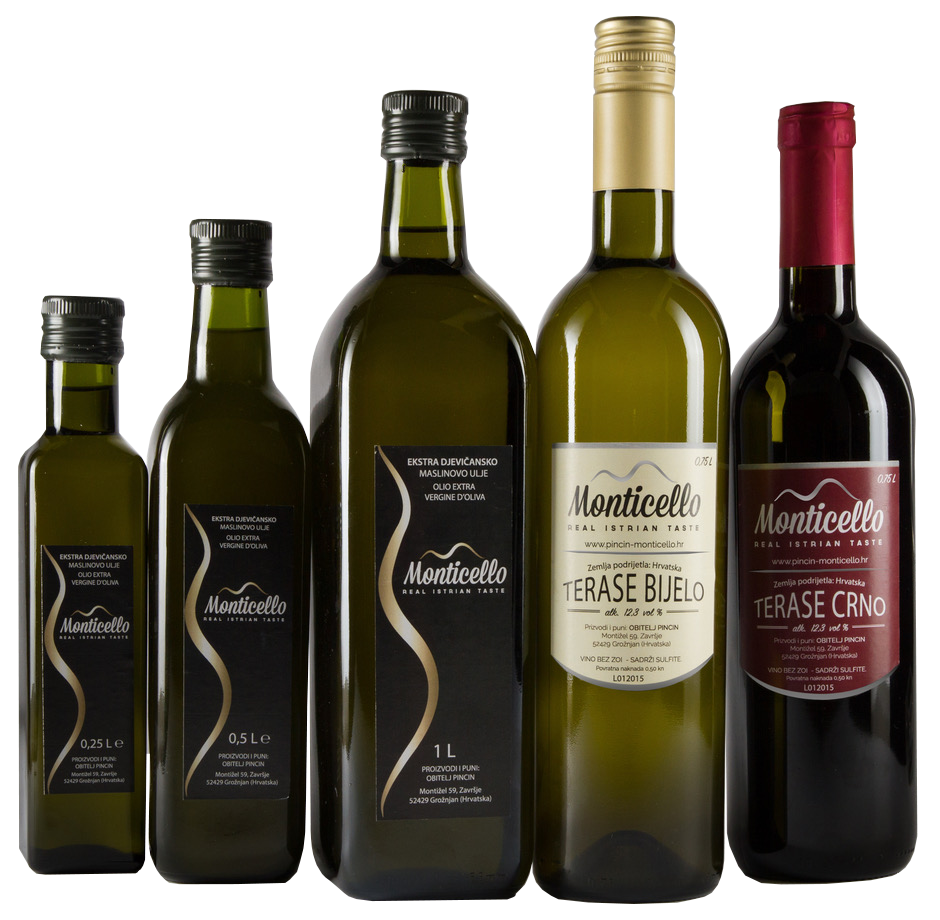 Tavern
A pleasant stay is certainly influenced by the ambiance of the home. Find your spot next to the fireplace in the cosy tavern or outside on the terrace in direct contact with nature. Our kitchen offers home-style Istrian specialties (prosciutto, cheese, olive oil, delicacies with truffles, beef baked under the iron bell, minestrone) which are perfectly accompanied by the premium wines made here. We independently produce the majority of ingredients in the foods offered on our menu. Try our homemade Istrian prosciutto, a premium delicacy with a taste and aroma that will remind you of days gone by. We also produce our own cured meat products, including ombolo (pork filet mignon) and homemade sausages.
Located in the northwestern part of Istria, near village of Završje and the city of artists, Grožnjan. Beautiful Rustic villa newly refurbished. In an area where nature reigns and quiet is home. Suitable for 6 people looking for a relaxing holiday. It is 20 kilometers from the sea.
● Number of people: 6  ● Distance from the beach: 20 km  ● Distance from Grožnjan: 10 km   ● Pets: No   ● Air conditioner: Yes   ● Parking: Yes   ● Baladur: Yes
Završje
Završje is nested on a 240-metre high hill, amid marl and sandstone mountainous area where, between Groznjan and Oprtalj, is the south end of Karst. It has always been a town of farmers who worked the fields and grew olives and fruits; there were also leather tanners. The town was surrounded by double walls, partly still visible, which had two gates; the remains of one can still be seen.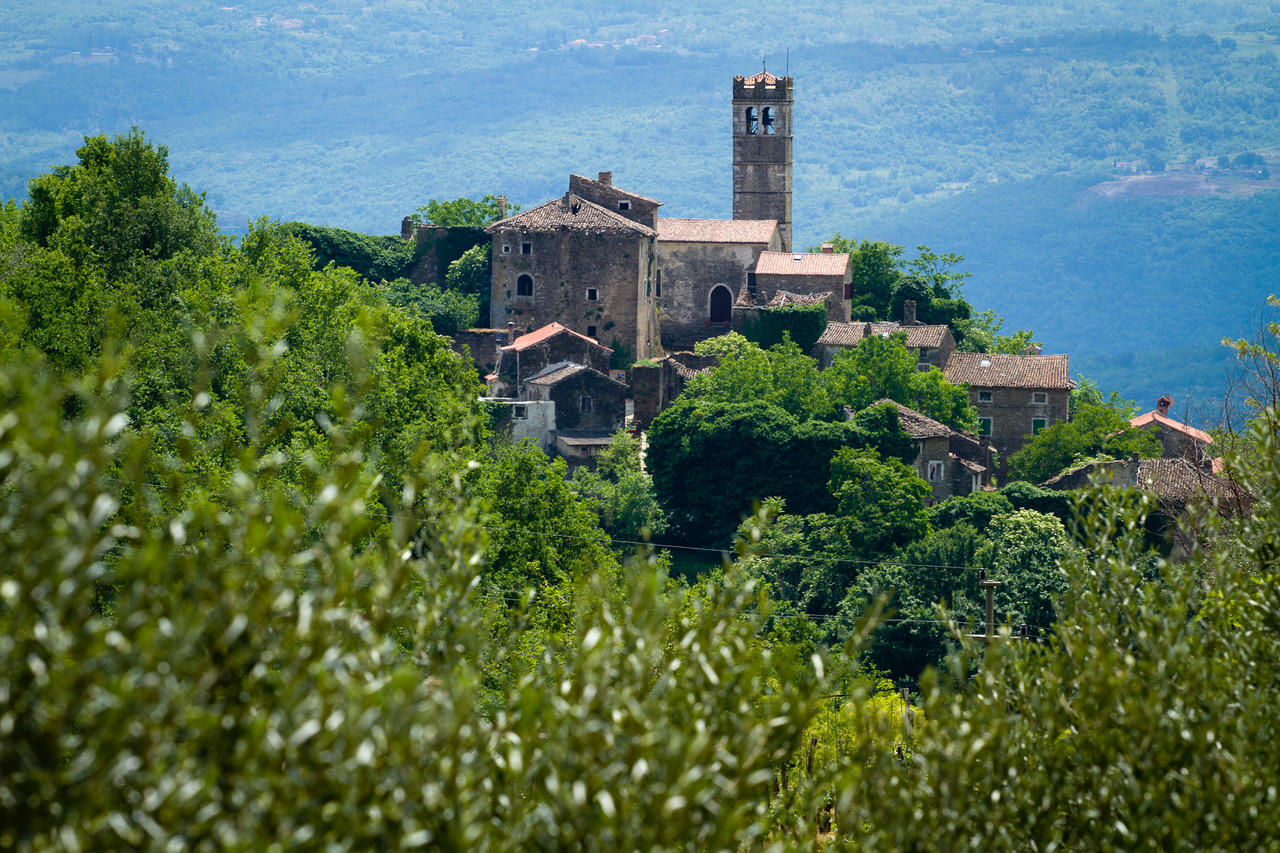 Video:  Agritourism Pincin – Završje
We are at your disposal for all your questions and additional information, and you can send the message via e-mail. We will try to answer you in the fastest possible time.